Free shipping in orders over 200€
Special underwear from Primadonna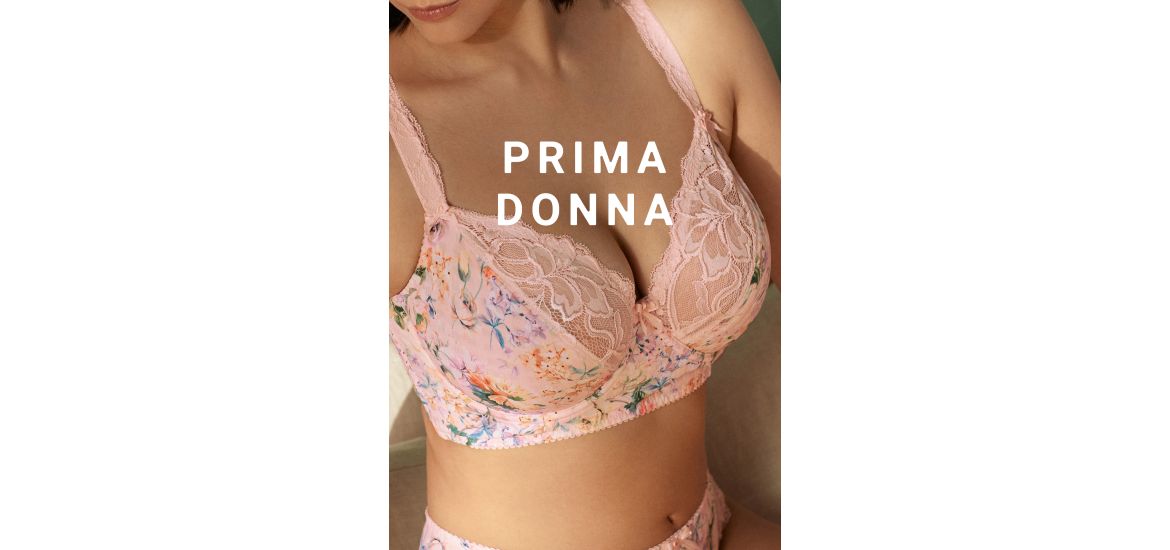 The famous Belgian brand PrimaDonna has long been known to fashionistas with luxurious shapes all over the world. The brand was created in 1865 by the Van de Velde concern, and today it is one of its most successful areas. Models are decorated with exquisite Belgian lace and embroidery. PrimaDonna plus size lingerie is a work of art in its field.
Now this company belongs to the luxury class manufacturers, and back in 1865, its founder Salomon Lindauer decided to start the production of only corsets and bras for a large bust. Every year his business expanded, production volumes increased, but the desire to create the upper part of the underwear for natural large breasts remained unchanged.
Now the company has entered the "VDV" concern and occupies one of the leading positions among the manufacturers of the highest category. Its assortment has expanded, now you can buy not only bras, but also whole sets of underwear, bodysuits, panties and bustiers. Every year the company replenishes the range of its products, it relies on comfortable wear and luxurious look.
Primadonna is a sophisticated lingerie that has become a dream for many girls, as it combines comfort and a sense of style.
Best features of PrimaDonna lingerie 
Lingerie fits flawlessly on a curvy figure and favorably emphasizes its outstanding forms. The size range of bras starts in size 70 C and ends in 105 N. They fit a woman's breasts nicely and are practically not felt on the body, as if the bust is enveloped in a lace cloud that supports it and makes it fuller.
Lingerie from the PrimaDonna company differs from analogues in its excellent fit and does not fit the body, it models it and emphasizes the seductive roundness and curves. The company has several proven models that have been popular for many years and on the basis of them new products are developed, made with a special charm.
PrimaDonna has proven to everyone that lingerie of all sizes can be sophisticated and luxurious. Each model of this company will be a long-awaited gift for a modern woman. The company regularly replenishes the model range with products in new designs and colors.
The brand also has a separate line called Primadonna Swim, where new swimwear models are constantly being released.
In our AlexSandra lingerie boutique you will find a large number of different collections from Primadonna and Primadonna Swim for every taste! Saved cart deleted
[CART NAME]
OK